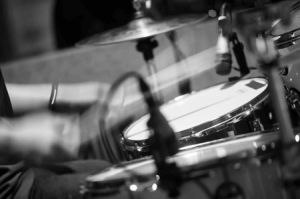 Drum lessons are now available as in-home sessions in the East York, North Toronto, and North York area, or at the Leaside Presbyterian Church on Saturdays.
At Upbeat Piano Studio, our music lessons are of the highest quality and are tailored to help each student meet his or her individual goals. We offer more than just standard lessons because we ensure that our students work closely with qualified music professionals who are passionate about what they do. We teach students that learning a musical skill isn't just about passing exams or hitting milestones. Our teachers convey both the joy of making music and the innate benefits of focus and discipline to instill a lifelong love of music in their students.
Just as music lessons provide cognitive benefits across all disciplines, drum lessons offer numerous advantages to students, musical and otherwise. Early elementary-age children learn and reinforce mathematical concepts like counting, and drumming is excellent for the development and refinement of both fine and gross motor skills. Older students can apply the principles learned in drumming to fractions, frequencies, and the science of sound. Drumming also fosters an interest in history, culture, and the arts as students learn more about drumming traditions from around the world.
We look forward to guiding your student through their musical journey. To register or learn more about our drum lessons, please contact us today!